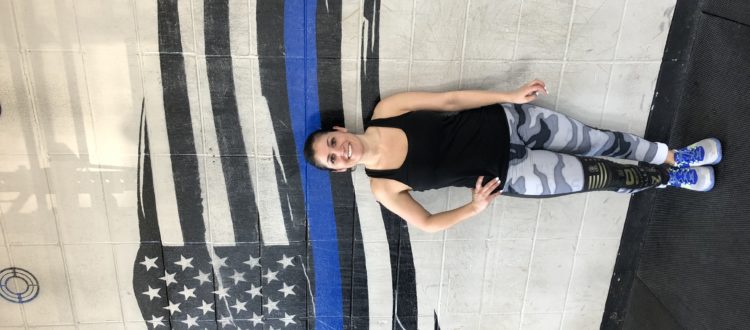 April Member of the Month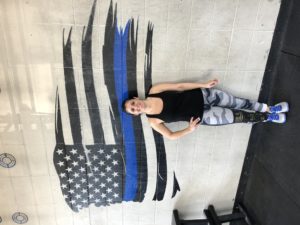 Join us in congratulating our April Member of the Month, Carmela Esposito! Carmela has been with CrossFit HCC for almost a year and has already made great strides! She is one of our most consistent athletes and you'll usually catch her in the 9:30 or 4:30 class! We are extremely proud of Carmela's recent transformation. When Carmela first started at HCC, she expressed her desire to get back into shape after her busy work schedule started taking up most of her time. That led to Carmela putting fitness on the back burner but she was ready to make a change and get back into shape. She first started coming three times a week and even though she was losing weight, she was ready to take it to the next level. Carmela approached Coach Matt for advice and after he told her she needed to clean up her diet and start coming on a more consistent basis, she did just that! Carmela has already lost 27lbs and continues to tone up! Check out her before and after pictures below! They prove the hard work she has put in the past five months!!
Why do you do CrossFit?
I CrossFit for many reasons. CrossFit isn't like belonging to a standard, commercial crowded gym – waiting in line to use equipment and doing to same old boring "scheduled" routine day after day. CrossFit is… anxiety, pain, pleasure, frustration, satisfaction, thrill, doubt, etc…but, I still enjoy it because it gets me out of my comfort zone and forces me to challenge myself. CrossFit is my therapy. I enjoy the high intensity, varied workouts and Olympic lifts. The workouts are short and brutal but, are doable. It forces my body to work hard and to keep going. There is no such thing as quitting when you're "too tired" or it's "too hard". When you're doing something so physically intense and difficult (like a CrossFit WOD) it binds people together, which is another reason why I love CrossFit. You're not only getting in a really great workout, but also, building friendships with positive, like-minded people. It's a pretty cool environment if you ask me.
Favorite Move: Anything SQUATS!
What make you stay at CrossFit HCC?
The reason I stay at CrossFit HCC is because the atmosphere is inviting. It is full of high energy, powerful, friendly, dedicated, and supportive athletes who are committed to fitness and bettering themselves. The gym is operated by reliable staff/coaches who are all individually talented and knowledgeable in fitness. They are personable, patient, encouraging and focused on making sure each athlete is not only being pushed and challenged to what they know you're capable of, but also making sure you understand each movement. Through detailed instruction, and under a watchful eye, coaches ensure proper form and technique, mitigating possible injuries.
Advice for Newbies?
Before you knock it, try it! You don't need to 'be in shape' to start CrossFit – Sure, CrossFit can be difficult and may seem intimidating, but you'll soon realize how supportive and encouraging the CrossFit community is. It will most always present obstacles that may seem impossible but, don't let that turn you away. All workouts can be scaled at your own comfort level. Don't follow what others do. Listen to your body and set goals for yourself. Give it time. You will eventually gain confidence and become familiar with the CrossFit lingo, movements and lifts. If you work hard enough you will start to see improvements and results and it is such an amazing feeling and accomplishment!
What is a fun fact about you?
In 5 months, I'm down 27lbs and lots of inches!!  Thanks to all the coaches at HCC for the motivation!
Words from Carmela: Accountability and consistency is key. Becoming a member at Crossfit HCC and eating better has improved my life immensely.