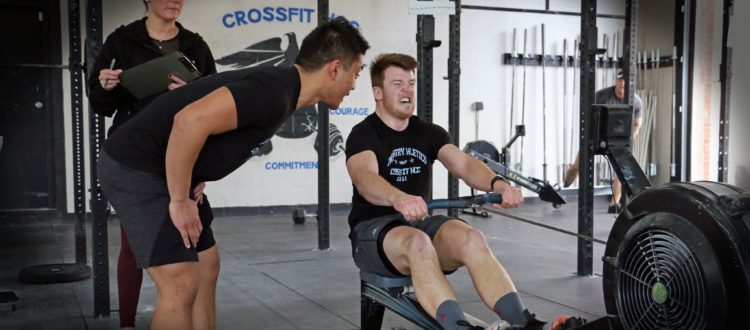 We wanted to start the new year by adding a new components to our Accomplishment Blogs! We will now be recognizing the Top 10 athletes who had the highest attendance for each month!
Weightlifting/Gymnastic PR's
B. Webbs hit a new 3RM Front Squat at 140# and C. Deida hit a new 1RM Front Squat at 275#! Andrew V. Hit a 2RM Overhead Squat at 185#, and a new 1RM on both his Back Squat (310#) and Push Press (205#). Nicole his a new 2RM Hang Power Clean at 135# and Geoff hit a new 1RM Back Squat at 220#! Alia had three PR's last month with a 2RM Hang Power Clean @ 130#, a 1RM Back Squat at 195# and a 3RM Front Squat at 155#! Jasmine hit a new 1RM Strict Press at 110# and Jeff T. PR'd his HS Walk with 12' Unbroken!! Murph PR'd her Clean & Jerk at 155#! Awesome job everyone!!
Highest Attendance
1. Adam O'Brien: 27 Classes
2. Cindy Valencia (February Member of the Month): 23 Classes
3. Brianna MacDonald (January Member of the Month): 21 Classes
4. Carmela Esposito: 19 Classes
5. Anthony Fasulo: 19 Classes
6. Kaitlin Bannon: 17 Classes
7. Rebecca Lofquist: 17 Classes
8. Jon Caron: 16 Classes
9. Nicole Lambusta : 16 Classes
10. Dave Cook: 16 Classes
*This is based off of how many times athletes have checked in to Wodify so don't forget to check in when you get to the class so you can see your name up here!
Keep up the good work guys & get ready for the CrossFit Opens in a couple weeks!!!