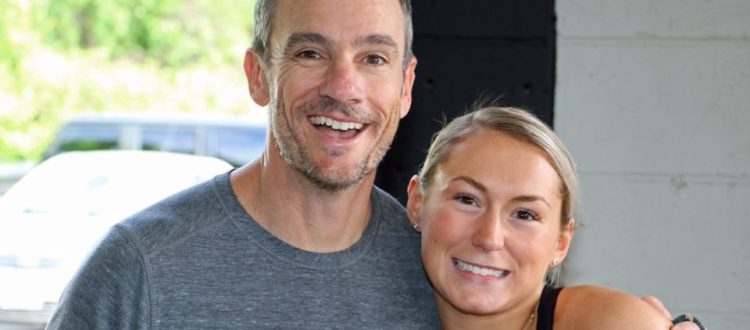 January Member of the Month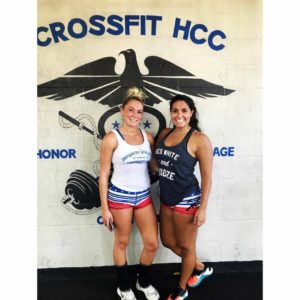 Please join us in congratulating January's member of the month, Brianna MacDonald. Brianna joined us this past February and has continually gained not only better technique but a lot of friends. Her fashion sense far surpasses our expectations, never unmatched and always on point! Brianna leads the attendance board in 2017, as the most attending female and also had the second most PR's! Brianna not only works-out full time but she attends college at QU where she is an Ice Cat! She is studying criminal justice and hopes to be a police officer one day. Her energy is infectious and I dare you to find a member that doesn't enjoy her bubbly personality in class. We look forward to what 2018 will bring for her and are happy to have her as an athlete.
Why do you do CrossFit?
Sports is one of the things I will always miss the most about high school. I wanted to find a way that I could get in shape again doing something that I enjoyed. CrossFit provided me with a way of getting into shape with a team around me just like I was used too. I am able to compete with myself and am constantly challenged. It has made me grow not only as an athlete, but as a person.
Favorite Move:
My favorite move is the Bulgarian split squat. It is challenging and works muscles that I didn't even know were there. They give you a guaranteed good soreness for a few days after.
What makes you stay at CrossFit HCC?
The people here at HCC make me stay. It is not a place where I go to work out and then leave. I have developed friendships at HCC that I am forever thankful for. HCC is like a family. The coaches here are so passionate about the sport and each and every athlete here. Coming to HCC is my favorite part of the day.
Future Goals:
For the future, I just want to better myself and continue to surprise myself with my abilities.
Advice for newbies?
My advice for newbies would be to give everything you do your all and to not be afraid to try new things. Go for it. If it doesn't challenge you, it won't change you. You learn from failure just as much as you do from success. Failing makes you learn a movement better and forces you to think more. It is what you make it.
Tell us a fun fact or something you do outside of CrossFit?
I go to school for Criminal Justice and Psychology at Quinnipiac. It actually is fun believe it or not.
Words from Brianna:
Thank you to everyone at HCC. From the coaches to each and every one of the athletes, you guys make me smile every day and make the atmosphere at HCC one that no gym can ever compete with! Xo