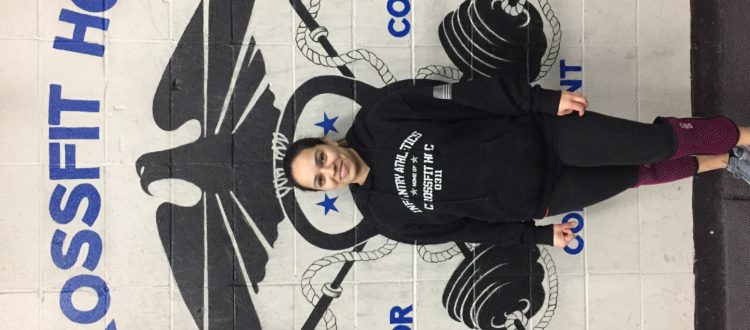 February Member of the Month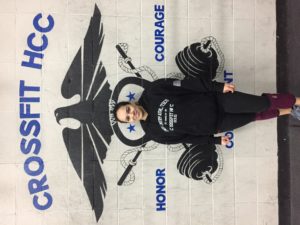 Please join us in congratulating February's Member of the Month, Cindy Valencia. Resilient, disciplined and admirably dedicated, Cindy's recognition as member of the month has been well earned! Cindy has improved consistently since beginning her story here at HCC- developing great mobility, flexibility, endurance and skills. ‪A 6:00am‬ regular, Cindy is often the first to arrive to class, and most importantly, always walks out with a smile. Over the last few months, she's made leaps and bounds with her weightlifting, has developed her gymnastics such as pull ups and HSPU progressions, and has grown into a healthier, stronger version of herself. Coach Ariel said, "I could not be any more proud to be her coach." Congratulations Cindy, your hard work and dedication to the gym, your training and your teammates has not gone unnoticed!
Why do you do CrossFit?
In spite of always trying to stay fit by working out at home I wasn't seeing the results I wanted, so I had to do something more extreme. CrossFit gives me that plus more.  It challenges me everyday and it makes me feel stronger and better about myself.  CrossFit works every muscle in the body and that's what I love about it.
Favorite Move:
Deadlifts, Back Squats and definitely Box Jumps. They don't only make you work your legs, quads and glutes- it also engages the core and I feel accomplished If I am sore the next day.
What makes you stay at CrossFit HCC?
I love the people, the coaches and just the community at Infantry Athletics.  It's an amazing place to get in shape, everyone is friendly and motivating and they just make you feel part of the group from day one.  They are helpful and will not let you down, they are with you every step of the way.
Future Goals:
I definitely would like to continue with CrossFit as long as possible.  I want to get better and stronger each day and not fall back but move forward in my athletic skills.
Advice for Newbies?
It's hard at first, sometimes you feel like you want to quit but don't.  At the end of the day you will feel better about what you accomplished, and you will feel and see the results of your hard work.  I have not been happier with my physical self in a long time like I am now.
Tell us a fun fact or something you do outside of CrossFit?
Aside from CrossFit I enjoy my time with my family.  We love to spend time together, travel and visit new places.  The outdoors is such an amazing place to explore and what better way than to do it with the family.
Words from Cindy:
Thanks again to all the staff for being motivating and not giving up on the athletes.  It's amazing to see how much can change in a little time.  I have done CrossFit for six months and it feels like I have been doing it for years. I love the ‪6am‬ classes, makes a great start to my day, makes me feel energetic and ready to go.  I love the Infantry Athletics community.