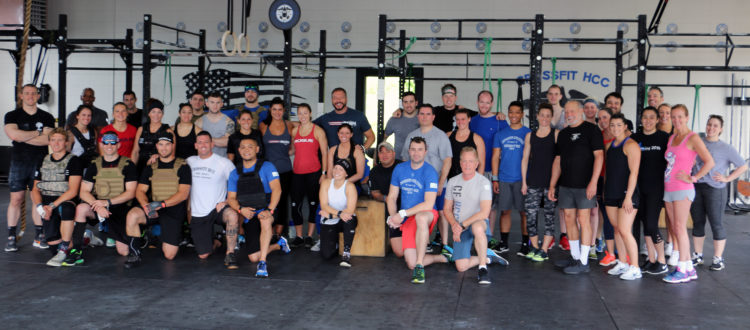 September & October Accomplishments
Vin PR'd his Hang Power Clean at 300lbs! Ed had multiple PR's in September and October. He PR'd his 4RM Deadlift at 435lbs and hit a new 3RM on both his Box Squat (520#) and Push Jerk (220#). Christian M. PR'd both his Front Squat (245#) and OHS (125#) as well as his 3RM Deadlift at 305lbs! Kayla (255#) and Allison (130#) both PR'd their Back Squat! Anastasia PR'd her Back Squat on her Birthday at 200lbs! That's a pretty good birthday present!! Billy left to play basketball in Spain but that didn't stop him from getting his first Bar MU on his last day! Coach Sharon PR'd both her Push Jerk (190#) and Push Press (160#). Andrew V. had so many PR's these past two months.. He got his first Ring Muscle Up then PR'd his 3RM Hang Squat Clean at 195lbs, Hang Power Clean at 210lbs, Push Press at 200lbs and 3RM Box Squat at 385lbs!Nice job!! Alia PR'd both her Hang Squat Clean and Push Press at 125lbs. Christian K. PR'd his OHS at 175lbs and Jessica PR'd her Deadlift (175#) and 5RM Back Squat (165#)! Coach Ariel had some solid PR's with a new Power Clean (185#), OHS (175#) and Squat Snatch (150#)!
Awesome job everyone! Keep working hard & the PR's will continue!!
Also, please join us on November 11th at 9:30AM for our Veteran's Day Tribute Workout! We will have a donation jar and all proceeds will go to the Semper Fi Fund!! Hope to see you all there!