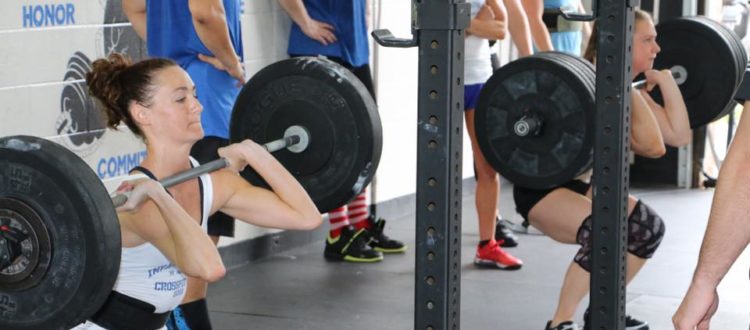 October Member of the Month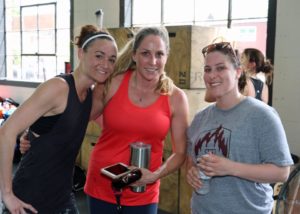 Join us in congratulating our October Member of the Month, Kelly Neuser! Kelly joined CrossFit HCC almost one year ago and you can usually find her in the 4:30 class five times a week regardless of how demanding her work schedule is during the school year. Yes, we are all jealous she gets every Summer off! We love having Kelly in class always bringing positive energy. Kelly is definitely one of our Chatty Cathy's in class but don't let all the talking fool you, once it's time to lift or do a WOD, Kelly always gives 100%! As Coach Matt likes to say, Kelly has a good blend of CrossFit & Happy Hour!
Why do you do CrossFit?
CrossFit makes working out fun. Everyday is something new.  I was never a big fan of going to the gym. Treadmills are boring and I didn't dare touch any weights.  I grew up playing sports and CrossFit reminds me of that.
Favorite Move?
I can't pick just one….Ropes, OHS,  and any gymnastics movement.
What makes you stay at CrossFit HCC?
January will make 6 years of CrossFitting for me and I all I can say is I wish I started here a lot sooner.  All the members are welcoming.  I've made many great friends. Everyone helps one another.  We have fun. Our coaches are on point.  Form matters here and there's always someone willing to help you improve.
Future Goals?
Doubleunders and to PR my clean.
Advice for newbies?
Let's just say it took me a good month before I actually started to like CrossFit.  I wasn't used to this type of workout. My background had been years of playing basketball and soccer; not lifting weights. I hated the barbell, but my friend motivated me to give it time.  So, don't be too hard on yourself and stick with it.  I struggled through that first month, but grew to love it. Learn to compete against yourself; not everyone else.  Write down what is easy/hard for you after each WOD so you know what to aim for next time.  Find someone to motivate you and keep you accountable.  When you start seeing improvements it will be worth it and you will be glad you didn't give up.  Plus, you make some pretty great friends along the way.
Tell us a fun fact or something you do outside of CrossFit?
I like happy hour(s) but you all knew that.
Words from Kelly:
Go Red Sox!!