November 2015 Accomplishments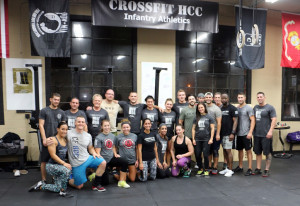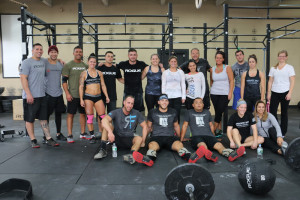 Awesome job to all the athletes last month! Looks like everyone's mobility is really improving with all the OHS PR's!!
WEIGHTLIFTING
Jono hit a 385lb OHS, quickly on his way to 400! Andrew (145#), Nicole (125#), Jerry (225#), Stef (85#), Mike V. (225#), and Scott S. (95#) also all PR'd their OHS!! Ed had a "CF PR" of a 405lb Back Squat. Andrew (205#), Paul (315#), Kelly (145#), Sue (105#), Fumiatti (350#), and Scott S. (225#) also PR'd their Back Squats!! Court PR'd her Squat Clean at 205lbs. Mike V. hit a 265lb Split Jerk and Sue hit a 105lb Push Jerk! Stef hit 4 Deadlifts at 155!
 GYMNASTICS
Jasmine and Paul both got their first Ring Muscle Up! Andrew did 3 consecutive DBU's and Kevin did 2 in a row!
Last but not least, our favorite little girl Lola is back after her baby sister was born!